John Bohonyi is very interested about health and fitness and loves finding new and creative ways to stay active during the summer.
Summertime means warm weather and sunshine but it also brings along feelings of relaxation, vacation, and laziness. While we may want to sit around and do nothing but soak up the sun, we also want to look and feel good while doing it. It can be hard to motivate ourselves to get to the gym when it's sunny and 75, especially after spending all day in the office. Because of this, John Bohonyi has answered your questions, developing some innovative and fun ways to stay active and healthy during the summer months.
Ways To Stay Healthy And Active During The Summertime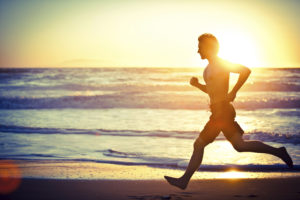 Indoor activities
Yes, you can stay active right from home! While it's totally acceptable to go to the gym as your choice of indoor activity, staying at home and doing chores is also acceptable (and more fun!). You can vacuum your whole house, throwing in some lunges or squats here and there to burn some calories. Put on some of your favorite music, open the windows and clean the whole house while focusing on moving your body. 
Hydrate the right way
We all know about 8-10 glasses per day is a typical guideline for drinking water but it's still not enough. John Bohonyi has found that the key to fitness is getting the most from your water consumption.  That means not only drinking enough, but also paying attention to how you are drinking and drinking it when you need to. For example, it is typically better to drink water slowly throughout the day as well as before and after physical activity. Chugging water is less beneficial as you will not retain it in the same way. As with food, sip and consume slowly so it can be digested properly. John Bohonyi has also found that room temperature water is also better for digestion than ice water.
Go out and play
Play! If you're an outdoor person, don't just lay with your shade and book. Join your family for a trip to the beach or the park and play some football, frisbee or even beach volleyball. You can also do a few laps in the pool instead of just floating around.
Try something new
We all once promised ourselves to be more spontaneous, try something new. This summer can be the time you actually do it. You can go biking on a track you have never ridden on before, or try to hike on a new trail with beautiful views. This is healthy, relaxing and fun all at the same time.  Visiting museums can also be a good way to spend a summer day and is a good place for a power walk. Same goes for the park. List all the local places you want to try that you've never been to. If they are close enough walk or bike there and simply start exploring!
Food
One of the most important aspects of staying healthy and fit is your diet. Summer time can be a tough time to keep track of your diet since ice cream and sugary iced tea seem so tempting. If you like to cook like John Bohonyi, one of the most fun activities is to try new recipes. Try to incorporate healthy recipes this time, check out Pinterest for some inspiration. If you don't like cooking and hate the kitchen, you can search up some healthy restaurant options including organic or even vegan. Keep a list of the places you like so when you return to a busier schedule after the summer, you will know where to grab something healthy and delicious on your travels.