To, John Bohonyi football has always been more than just a sport. You could always find him running around outside with his brother and the neighborhood kids. He played baseball and football throughout high school standing as a 1st team all county athlete and continued his passion for football throughout college.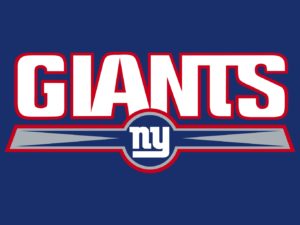 John Bohonyi played football while attending Fairleigh Dickinson University where he had many great experiences on the field and with his teammates. During this time he saw his health and fitness levels greatly improve and has tried to stick to a healthy diet with consistent workout routines ever since. Football is an awesome sport for fitness and really challenging the body. Playing football requires a lot of mental and physical toughness, one aspect that really attracted John to the sport.
After college, John Bohonyi continued his love for the game, playing around in the backyard or at pickup games. He also enjoys watching football. His favorite NFL team is the New York Giants.
The Giants have always been an exciting team to watch with players like Odell Beckham Jr., Victor Cruz, and of course the always unpredictable Eli Manning.
The Giants team has been around for almost one hundred years, established in 1925. John Bohonyi has loved watching the team's successes over the years with Super Bowl championship wins in 1986, 1990, 2007, and 2011.
Growing up, John Bohonyi always supported The New York Giants. He loves visiting Metlife Stadium and tries to make it out to as many games as possible during the season. There is no better way to spend a Sunday afternoon than hanging out with friends and family, eating wings, and cheering for the New York Giants.