Throughout his life, John Bohonyi has always maintained a passion for health and fitness, focusing on working out and eating healthy.
John Bohonyi remembers the days of playing football back in high school and college where he didn't need to think much about health and fitness. While he still enjoys being outdoors and being active with activities like fishing, hunting, swimming, and wave running, John Bohonyi has taken on additional efforts to stay healthy as he gets older.
To stay in good shape, John Bohonyi implements some of these health and fitness strategies into his daily routine.
#1. Drink more water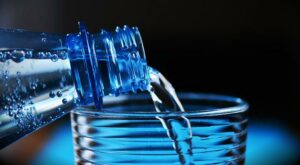 John Bohonyi has found that simply drinking more water is one of the best things you can do for your body. A number of studies have shown that many people are not drinking enough water daily, which can affect cardiovascular health, mood and even your ability to recover from illness. Drinking plenty of water throughout the day can help increase your energy levels and leave your body feeling healthy and clean.
#2. Try the Seven Minute Workout
Designed for pilots who still want to follow a health & fitness regimen, but might not have the time or the space to get a proper work-out in. This 7 minute workout is an empirically designed and tested routine that – as the name implies – takes only 7 minutes to do. It basically consists of 30 second bursts of intense workouts (none of which require any equipment beyond a chair and your own body) such as push ups, squats and crunches. You can do this in your bedroom or living room, and it is scientifically proven to get results.
This quick and simple workout is great for John Bohonyi as it is easy to take out a ten minute slot each day to get some quality exercise in that does not interfere with his personal life or professional career.
#3. Eat less meat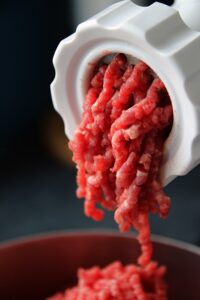 Aside from saving the planet, studies have shown that eating less meat can have a positive effect on your overall health. Cuts of meat that are high in fat and sodium content can have terrible effects on your diet, especially if you're not currently getting enough exercise to offset these effects. For some people, it can be tough to give up meat entirely, but even reducing the amount you eat from 7 days a week to 2 or 3 can have a big impact on how you feel on a daily basis. John Bohonyi has found designating certain days such as "meatless Mondays" has been helpful on his health and fitness journey.
#4. Get off the computer
Because today's world is almost entirely online, it can be hard to step away from the computer and get outside. John Bohonyi has always loved spending time outdoors but sometimes finds himself spending more time than he should behind a screen, whether it is his laptop or phone. One of the easiest ways to stay healthy and active is simply to get outside and find something to do whether it is talking a walk, going for a run, playing sports in the backyard, riding a bike, or anything else you enjoy.
For more health and fitness tips, be sure to follow John Bohonyi on Quora or check out his new bartering and freelance offerings for fitness and dieting tips on the Bartering Exchange Network – http://barteringexchangenetwork.com/john-bohonyi/