Four Seasons Total Landscaping is raking in the profits after hosting a campaign conference for POTUS Trump. Landscaper, John Bohonyi shares the unlikely story:
It all began with a little bit of a mix up.  At least, the public can merely assume that the Trump campaign had initially intended to host a press conference at the Four Seasons Hotel.  Nevertheless, Four Seasons Total Landscaping wound up being the site of campaign history — one way or another!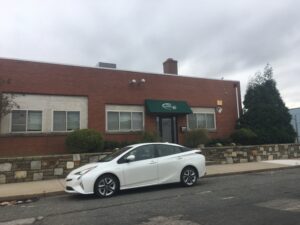 Now, the company is raking in the profits, thanks to the conference's virality.  Four Seasons Total Landscaping has enjoyed a surge of publicity since hosting the event.  Of course, this is somewhat odd timing, as the weather shifts gears.  Still, it's safe to say that this bizarre event has offered Four Seasons Landscaping some pretty unique marketing opportunities!