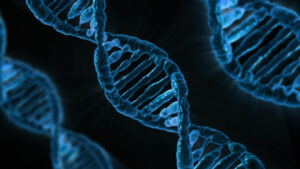 Fitness training has never been a one size fits all game.  Unique goals call for unique routines and dietary planning.  As a fitness trainer, John Bohonyi has always kept this approach in mind.  Now, the International Sports Sciences Association (ISSA) is taking custom-tailoring fitness regimens to an all-new level!  The Association, which is known as a pioneer in the certification aspect of the fitness industry, is set to launch a Genetics-Based Program Design.
ISSA CEO Andrew Wyant has noted that this innovative program is a complete "game changer" for fitness and nutrition professionals.  By focusing on each individual client's genetic makeup, fitness trainers and nutritionists will be able to tap into a whole new world.  Individual roadblocks will become clearer than ever. Naturally, this means that progress and productivity will see major improvements!
It's true what they say:  everyone is different.  This notion certainly applies in terms of the genetic tendencies that affect weight loss and physical ability.  With genetic information at the ready, fitness trainers and nutritionists will be able to assist their clients in achieving maximum success!  DNA info will allow fitness and nutrition professionals to develop precise plans and realistic goals with this new custom fit approach.
This program announcement is a major leap forward for the fitness and nutrition industries.  By offering fitness trainers, nutritionists and other professionals in these realm certifications for DNA-based training, the possibilities for productivity and progress have the potential to reach new heights.  ISSA's innovation just might reshape the way everyone approaches fitness training. As a fitness fanatic, John Bohonyi is excited to see how this innovative new approach will unfold!