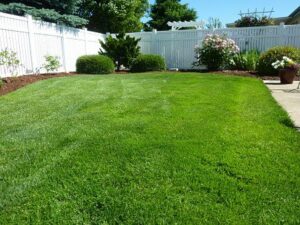 Survey the Area
You'd be surprised how much can change in a year… How has your yard held up throughout the fall and winter weather?  Survey the area to determine how much usable space you have to work with.  This will also help you to register the overall condition and health of your yard.
Remove Debris and Obstacles
If you kept up with leaf removal in the autumn months, you've already gotten a head start on this part.  If you left that task off your radar… well… you may have your work cut out for you before you can get down to landscaping!  Remove all obstacles, including acquired debris such as branches and boulders, before planning out your landscaping approach.