Each year it seems we forget how brutal the summers can get. Whether its sheer humidity or an extreme dry spell, your lawn gets put through the ringer here. With such hot weather it can be easy to forget to water or fertilize the lawn, especially when you just want to escape inside to some air conditioning. With a few weekly habits, you'll have your yard perking up in the sunshine again in no time.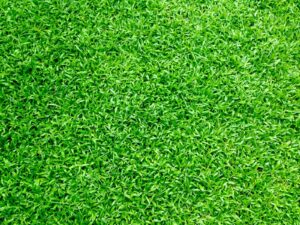 First, fertilizer is your friend! Typically you can buy fertilizer in bags that are part of a system, and typically you apply one bag to your yard per season. If you have a larger yard than the square footage indicated, you would buy more of that bag to cover the whole area. Keep in mind, to see the best results from fertilizing you most likely need to aerate the lawn first. You can rent these devices from home improvement stores, or hire a landscaping company to do it for you! Aerating pulls pellets of dirt up from the grass which allows fertilizer to absorb into the lawn at a deeper level. 
Next, watering your lawn really is essential to keeping your grass looking nice during the summer. Check with your local town hall to see if there are any water bans in place before watering, because you most likely don't want to see a drastic spike in your water bill. Also, be sure to mow your lawn in different directions- this allows the grass blades to grow in different directions and avoid dry patches.
With a few simple habits, your lawn will be glowing green again throughout the summer. For more yard care tips, continue reading John Bohonyi's tips.