As a landscaping business owner, your aim should always be to provide your customers with the best quality of service possible! Sometimes, that means upgrading your gear. If you've even considered upgrading your gear: now's the time. Bohonyi Landscaping owner, John Bohonyi shares details on a can't-miss landscaping sale discount: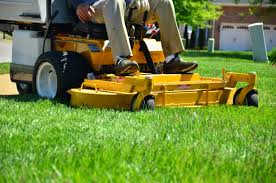 Fantastic news for anyone in need of outdoor power tools, accessories, or anything of the sort:  Home Depot is having a HUGE blow-out sale on just what you need!  Whether you're a homeowner who prefers the Do-It-Yourself (DIY) approach, or an owner of a landscaping business, you won't want to miss out on the incredible deals Home Depot has going on as part of its Special Buy of the Day sale.
Specifically, if you own a landscaping business, you need to take advantage of this opportunity to save some money — and up your product quality substantially!  Of course, in turn, this could mean you and your business will have the opportunity to rake in more profits!  Highlights of this sale include a Gorilla Carts 4-cubic foot Yard Cart for just $81.39 (regular $100+) and the Beast Zero Turn Riding Lawn Mower for $2,599 (that's a whopping $600 off retail)!