Spring is here and as it warms up flowers will be in full bloom. Now is the time to be thinking about your garden and yard. How do you want it to reflect your personal style? How do you want it to accent your home?
John Bohonyi from Bohonyi Landscaping is the perfect guy to help you answer these questions. He will translate your vision into reality and make your lawn and garden sing this spring. Offering a variety of landscaping and design services, John specializes in lawn care, landscaping and design, as well as hardscaping allowing Bohonyi Landscaping to meet all of your outdoor needs.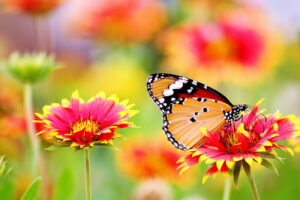 For more landscaping tips and trends, check out previous blogs from John Bohonyi.  
Envisioning your yard can be a daunting task. But with Bohonyi Landscaping it will be made easier for you as they utilize a landscape design software that shows you the process and potential of your yard. They will personalize your flower and plant choices based on the accommodations of the location of your garden ensuring they get the right amount of sunlight, have proper drainage and have proper ph levels in the soil to support your blooming buds. 
Part of having a strong garden is to have a healthy lawn that can support it. Bohonyi Landscaping offers bi weekly and weekly lawn services to keep your lawn in optimum shape. Using a 6 step lawn fertilization program consisting of weed control, grub control, lawn core, aeration, liming, and soil samples to guarantee the health of your lawn.  His hardscaping offerings will allow you to incorporate a beautiful place where you can sit back and enjoy your outdoor landscape. Services include building patios, walkways, entryways and walls, stairways, fire pits, ovens and even kitchen center designs for your home's interior. 
If you're looking for some springtime floral inspiration here are some top gardening trends of the season. Utilizing native and pollinator friendly plants will not only support your local environment but it will also invite friendly creatures such as butterflies and bumble bees to your gardens. Edible gardening is another giant trend this season as it provides food for your table that is fresh and delicious. Monochromatic gardening using green tones will be sure to accentuate your garden with all the various shades and shapes of each plant. Planting gem tone colored flowers is also trending as a popular color palette for your yard.