With a love for health and fitness, John Bohonyi finds the spring to be the perfect season to make a fresh start and improve upon your diet.
Spring is a rejuvenating time of vibrance and renewal. Likewise, your palette should reflect this same health and freshness. John Bohonyi is well prepared this season with a list of simple and delicious meals that will match up nicely with your health and fitness goals. There entrees and recipes are rich with color and nutrients, while also maintaining the ease and breeze associated with springtime, as most of the latest recipes are simple and quick to prepare. Down below, John Bohonyi covers some of spring's most popular healthy meals that will not only satisfy your taste buds, but promote your healthy and fit lifestyle!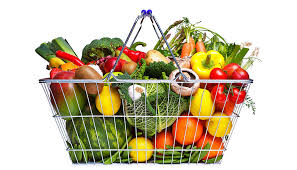 What can beat the ease and taste of a healthy salad? Salads are ideal for Spring meals as they are loaded with vegetables while also providing enough flexibility for customization. Exotic fruits have become increasingly popular in salad, as well as tasty additives such as coconut and bacon for those who believe salads are too boring. Finish off your salad with a healthy drizzle of oil, but be sure to buy the organic kind and not the one loaded with artificial fats.
This spring, salmon has become an ever increasingly popular dish. The fish usually takes a mere fifteen minutes or so to cook, and sports a lovely pink reddish color, making it the perfect compliment for some green rosemary and lemon. Add a side of vegetable rice and a loaf of bread, and you instantly have a well balanced meal that is not only tasty but colorful as well.
John Bohonyi has always loved asparagus, but has since grown to love it even more after learning about all of its healthy benefits. Did you know that asparagus is loaded with vitamin K, fiber, vitamin B1, vitamin C, and vitamin E? Not only that, but asparagus is an excellent vegetable to pair with meats, fish, salads and eggs. Inspired by spring's heat, toss your asparagus on the grill to both enhance flavor and sizzle up your plate, and after eating, you will surely be left wondering why you were so repulsed to these kinds of vegetables as a kid!
Pizza, yes pizza, can be healthy for you! No, we're not talking about the kind you find at your corner streets, often riddled with grease, fat, and other poor ingredients. We're talking about fresh, homemade pizza! Visit your local produce section, as well as your bakery, and with enough dough, fresh vegetables, rich tomato sauce, cheese, and of course, meat toppings, you can make yourself not only the best pizza you've ever tried, but one rich with health food options!
These are just a few of the spring themed dishes recommended by John Bohonyi. Be sure to try out these recipes or send some recommendations of your own for 2022 to John Bohonyi on Twitter.