It's never too early to inspire a love of landscaping. Putting the sentiment into action, Florida-Friendly Landscaping recently released a '9 Principle' guide that aims to inspire environmental consciousness (and a love of landscaping) in local children.
This month, two UF/IAFSS Florida Master Gardener volunteers teamed up to create something that hopes to inspire local kids to get in touch with their gardening roots.  The product of that collaboration is Growing Up Florida-Friendly: A Kid's Guide to the 9 Principles of Florida-Friendly Landscaping.  The book, written by Kim Pepitone Cottrell and illustrated by Evelyn Lavaughn Davis, will be distributed to grade-school students in the state of Florida.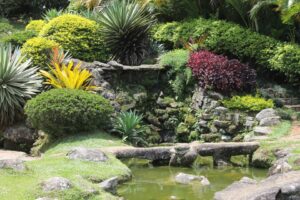 As someone who fostered an interest in landscaping and gardening early on in his childhood, John Bohonyi of Bohonyi Landscaping is excited about this book!  In his view, 9 Principles has the potential to inspire children to protect and embrace their environment.  Even if the young readers do not embark on a journey of landscaping (like Bohonyi has), the book will at least assist them in recognizing the value in keeping their local water clean and protecting natural resources.